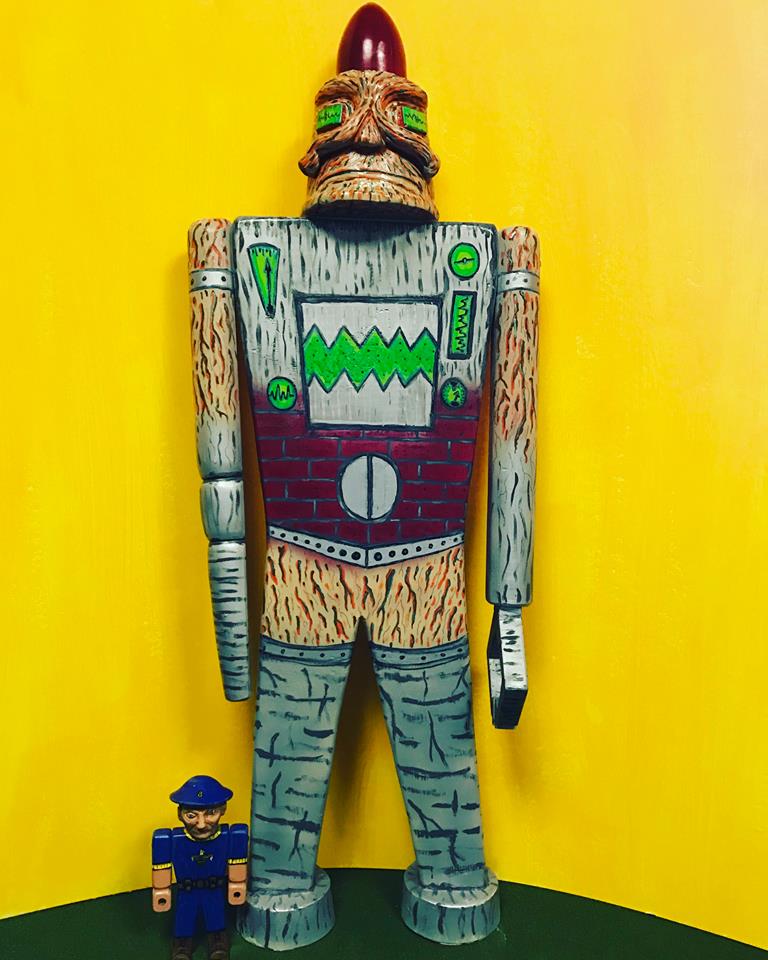 Chance Priest is an American artist, sculptor and man of many talents – weapons making, hunting, snake wrangling, antique dealing, law enforcement and a whole lot more.
We fell in love with Chance's art immediately upon discovering it early last year. We had never seen anything like it: 1960's bold comic colours, cubist lines, storyboard-style movement, photo-realistic details and a unique singular vision.
As a result, we fell hard into the glorious rabbit hole of Chance's creations. It's a whole world – comics, paintings, sculptures and toys. All interconnected yet able to stand on their own.
Simply put? It's pure art and we have never seen anything else like it before.
As Chance himself states, art for him is an unrelenting force. Something that he can't ignore and must pursue above all else:
"I'm a 100% dedicated to my vision. And to be honest if nobody buys it I really don't care; I'm at total peace with what I consider success. I will build on "my world" till the day I die, if my art sells then wonderful because I really want to share it. If it doesn't sell then if will not hinder me in any way except for the time it takes to make end meet."
(Photo below of Chance and some of his art)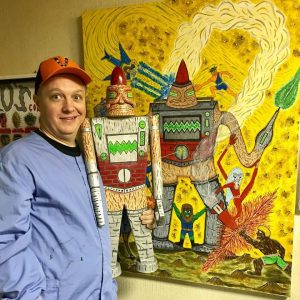 With Mr. Priest our new favourite living artist, and the fact that the man himself is always working on something new to blow the mind of his fans – you must, we repeat MUST get hip to the man right now, by reading his Art Talk Interview below…