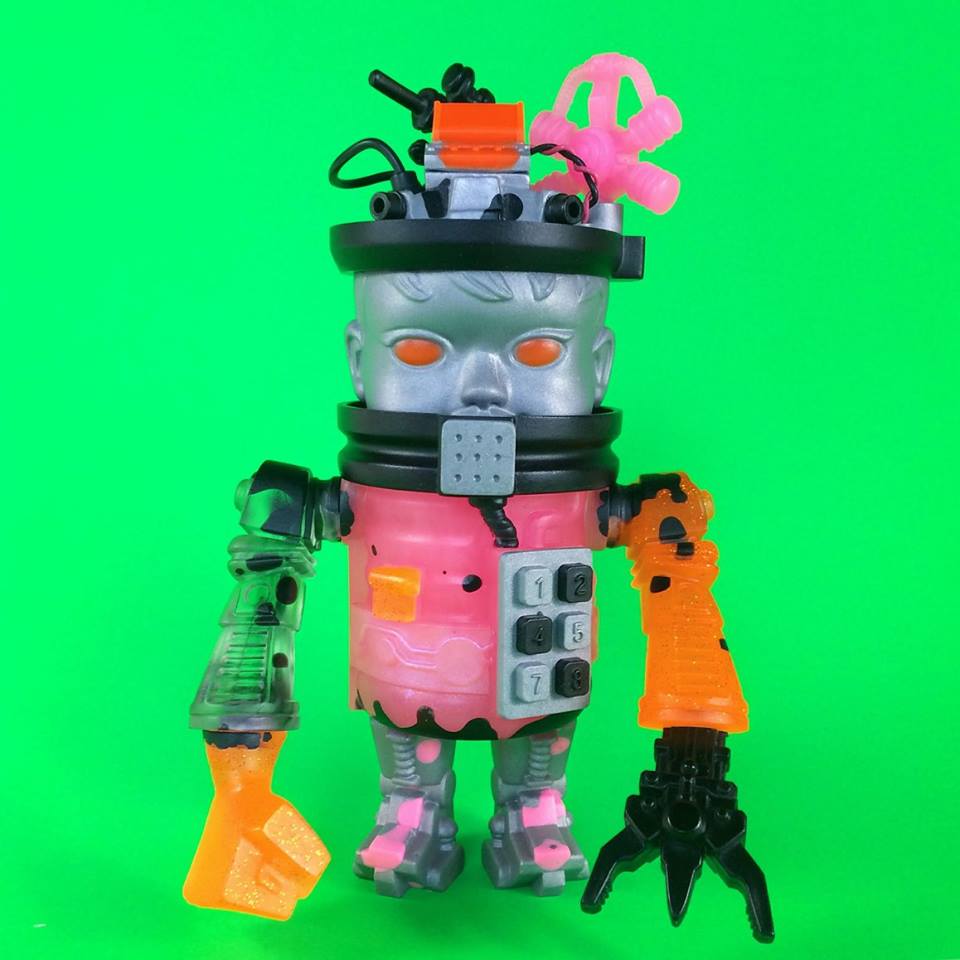 Andrew J Heffron is a Canadian artist, designer, prop maker, special effects wizard and toy creator who first came to 'Art Whore's attention thanks to his 'Lab Monkey Number 9' persona.
As 'LMN9' Andrew creates beautifully crafted resin toys. Under his own name however, is were Andrew's other talents appear – working with world renowned toy company 'Spin Master', designing props for international TV shows, and releasing highly decorative sculptural works.
Indeed, as Andrew states, he has art in his very bones!
I've been a creative creature since I was very little. I need to create or I break! I get all squirrelly and grumpy if I don't  lol
It's just in my heart and soul to make.
I can't stop.
(A photo below of Andrew workinging on a large sculpture)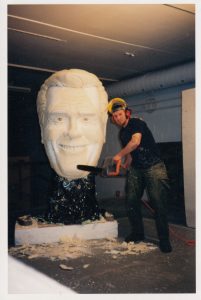 So, as Andrew exists as a constantly bubbling cauldron of artistic endevour – now is the perfect time to get to know the man, and his many varied creations, by reading the Art Talk Interview below…