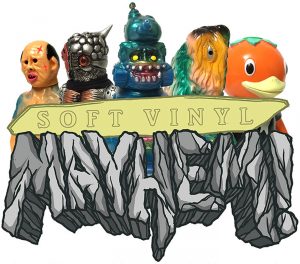 Glenn Manders (also of 'Bad Teeth Comics') and Jason Ramke are the two gents behind 'Soft Vinyl Mayhem' – an art toy show held annually in Brisbane. Debuting in 2015 'SVM' exists to showcase the work of the global soft vinyl toy art scene, right here in Australia.
For fans or newcomers to the world of art toys, shows like 'SVM' provide the rare chance to see these works up close and in personal. We can't recommend attending enough!
(Photo below of Jason and Glenn preparing some uncut soft vinyl toys)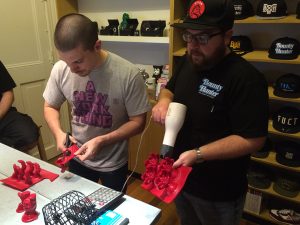 So with the 3rd 'Soft Vinyl Mayhem' show on September 15 – September 24 now is the perfect time to find out all about it, via the show's curators, the aforementioned Glenn and Jason.
Check it all out, below…