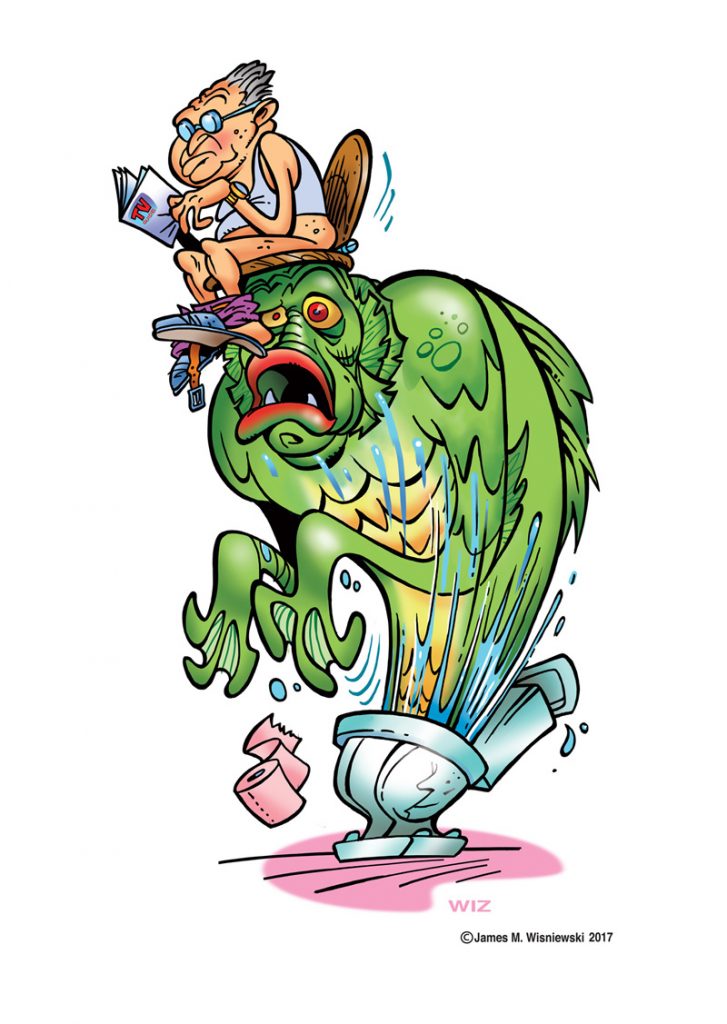 James M. Wisniewski aka Jim Wiz is a self described life-long working artist hailing from America who has been active in the industry for over 40 years now – beginning in the early 1970's. In that time Jim has worked in advertising, cartooning, story-board art and greeting cards – all whilst also being involved in the comic book industry. There he has also worked for years as a character model for his friend and fellow artist Mr. Alex Ross, worked on his own works and also notably on the 'Ghostbusters' comic series.
Indeed Jim is living proof that you can not only make a living as a full time commercial artist but also have a whole lot of fun along the way.
Now after a lifetime of primarily working for others, Jim has recently semi-retired and is finally spending time working on his many personal projects – stating:
"I'VE N-E-V-E-R,  E-V-E-R, BEEN SO CAPABLE AND CREATIVE. THINGS I WANTED TO DO YEARS AGO, I NOW DO.
I'M WRITING, ILLUSTRATING MY OWN STORIES FOR THE FIRST TIME, AND AM BUSY WITH LESSER PAYING WORK, BUT IT'S ENOUGH BETWEEN MY WIFE'S THING AND ME.
I AM DRUNK ON CREATIVE HAPPINESS, AND PRODUCING ART.
I'M 66, AND JUST GETTING STARTED ALL OVER AGAIN. I MEAN HOW COOL IS THAT?"
Jim, it is very cool indeed sir! Inspiring even.
Now we must here admit that we discovered Jim's art thanks to our ego… we were trawling the internet one day for mentions of well… ourselves, and stumbled upon a brilliant cartoon depiction of an 'Art Whore'. It was vibrant, sexy, funny and unique. We fell in love immediately. From there we found Jim on Facebook, sent a friend request and promptly begged for an interview. Which he was happy enough to oblige us with!
(The very art that made us fall in love with Jim, below)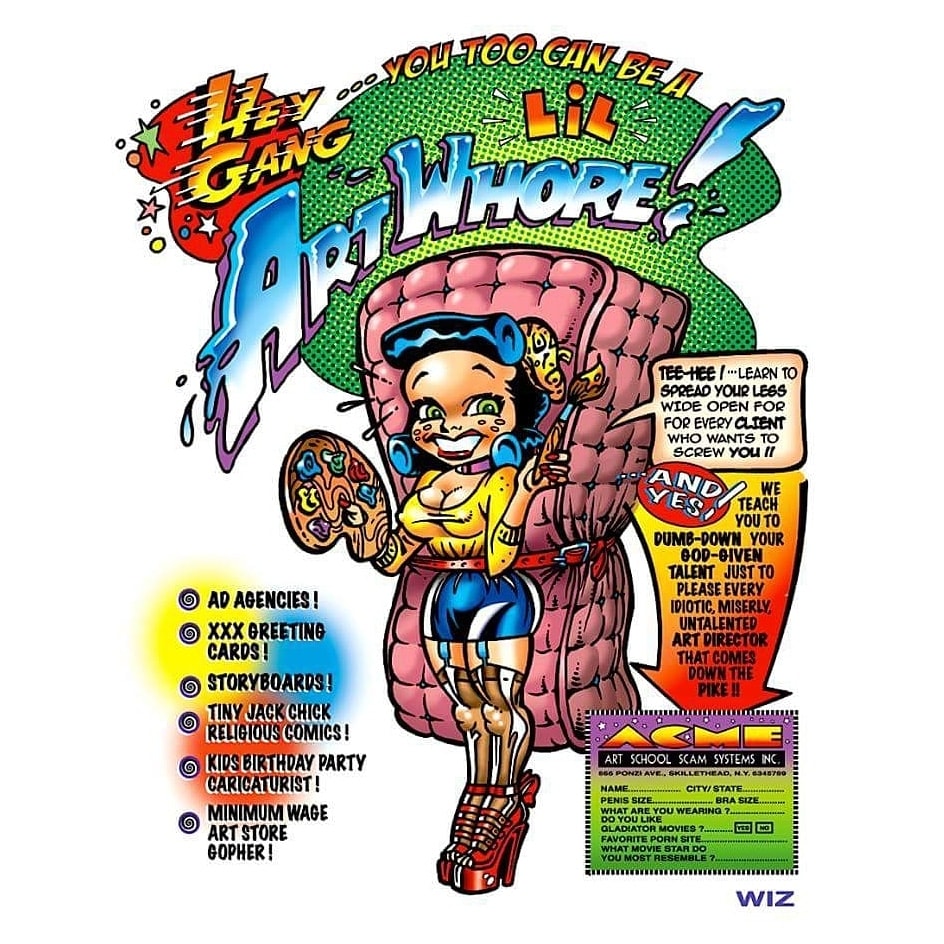 So without further ado, read all about the life of Mr Wiz in his illuminating, funny and very insightful Art Talk Interview, below…