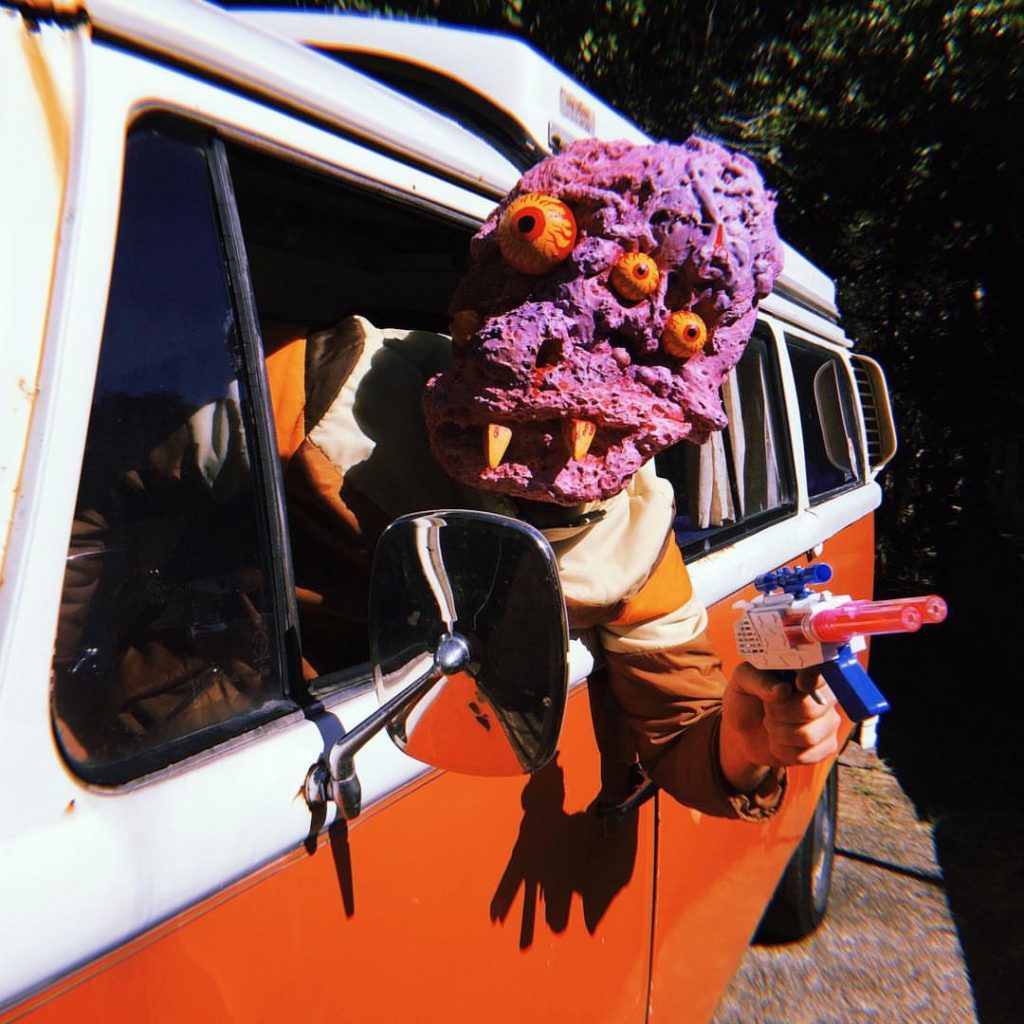 Ben Adams is an Australian artist, designer, screen printer and sculptor going by the name 'Freak Street'. Ben creates unique work that  is imbued with a vibrant, frenetic DIY-punk-fury. It's a style reminiscent of the 1960's outre-comic scene, combined with the results of growing up in the 1990s – weird lines, hypercolour, drugged out dudes, surfing, monsters, pop culture references and lots of weirdos.
Ben freely admits that his style comes from a youth spent skateboarding, that one time he did hallucinogenic drugs, toys and the underground comics scene, stating:
"As a youngster, all of the World Industries and Blind skateboard graphics were hugely influential, I used to draw them all day in my books at school.
In later years, discovering counter-culture artists like Robert Crumb and Gilbert Shelton was very eye opening, they set my drawings on a forward trajectory."
(Some art by Freak Street below)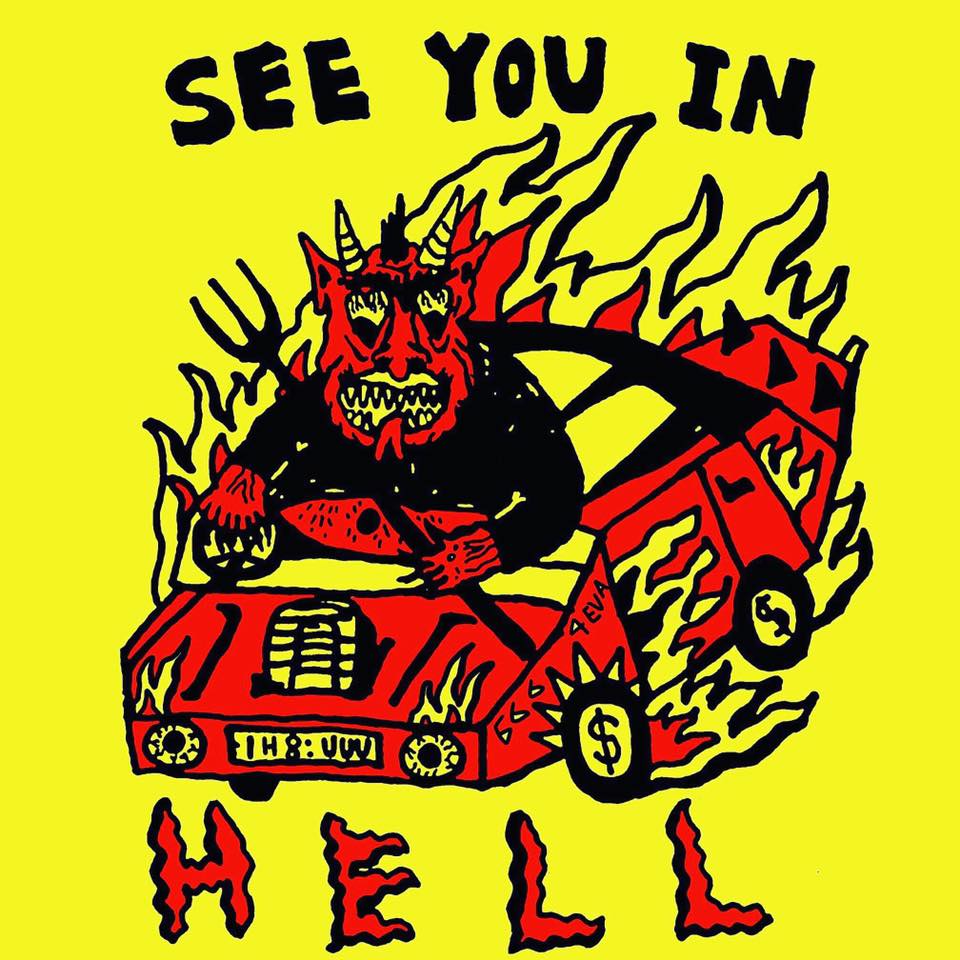 Recently, Ben has been firing on all cylinders art wise: he set up his own screen printing studio and is taking orders; has been working on his masks and sculpts; and in epic news – has did the art for the new 'Regurgitator' LP Head Roxx, and also provided the band some masks to wear onstage!
So get to know Ben and his art, by reading the Art Talk Interview, below…