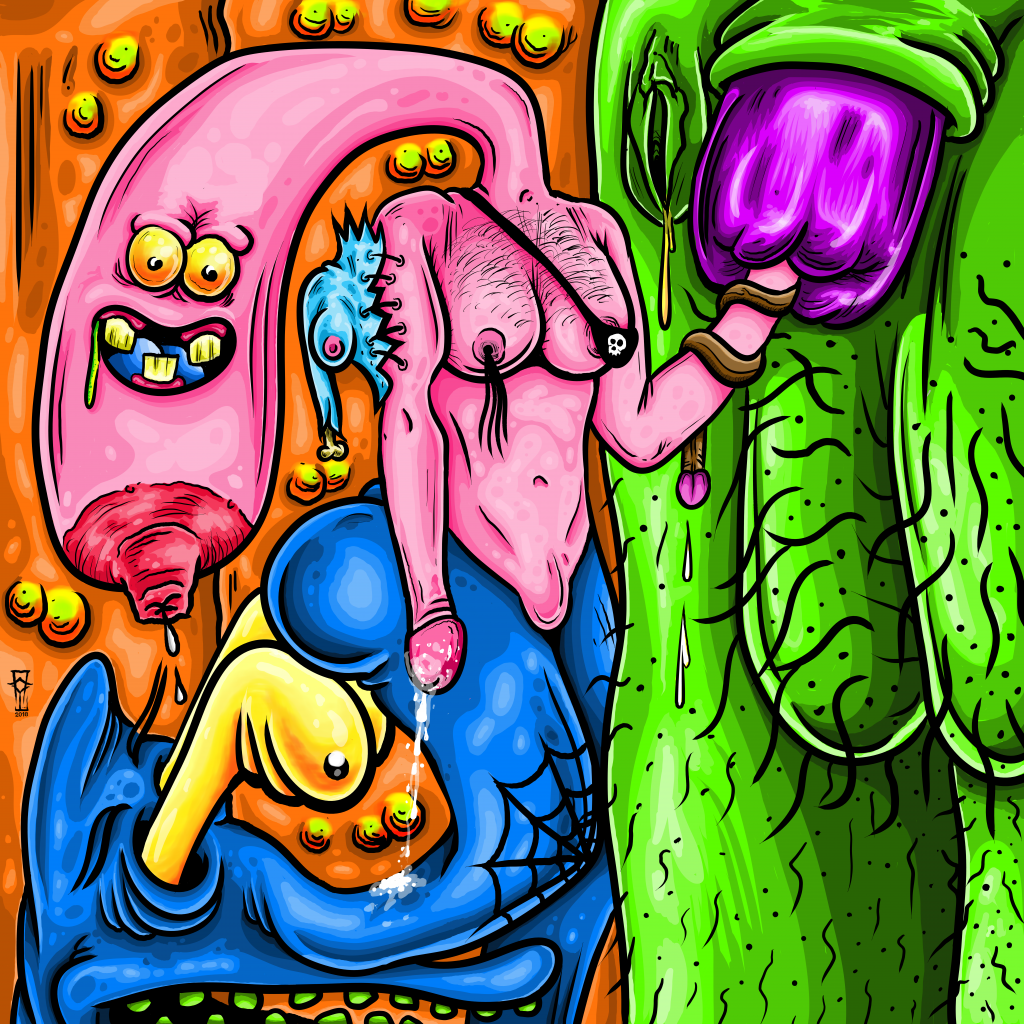 Aaron Lewin aka Berzerkaroth is an Australian artist who first caught our attention thanks to the beautifully gross art he provided for the 'Goredon' soft-vinyl designer toy from American artist 'Nate The Milkman'. After seeing that image as part of our daily social media toy-explore, we immediately jumped onto Aaron's Instagram and had our eyes and brain melted. Here was art that mixed the 1990's 'gross' aesthetic, with the vibe of the 1960's underground comics scene, and body horror – we have never seen anything quite like it!
Interestingly, and with a touch of sadness, Aaron posits the tragic deaths of his mother and grandfather, and an associated mental breakdown as the catalysts that led to him deciding to go hard in the art game a few years ago. With Aaron elaborating,
"My Mum had died at the age of 49 when I was 33. My Grandad died a couple of months later.
That was the Catalyst for my whole Artistic Development. I quit my Job. Had a complete mental breakdown and my only escape was drawing. I had an Instagram account with some random shit on it and started putting my art up…
I slowly gained confidence and posted more and more art. Cultivating some great friendships, amazing opportunities and great followers along the way."
(Some art by Aaron below)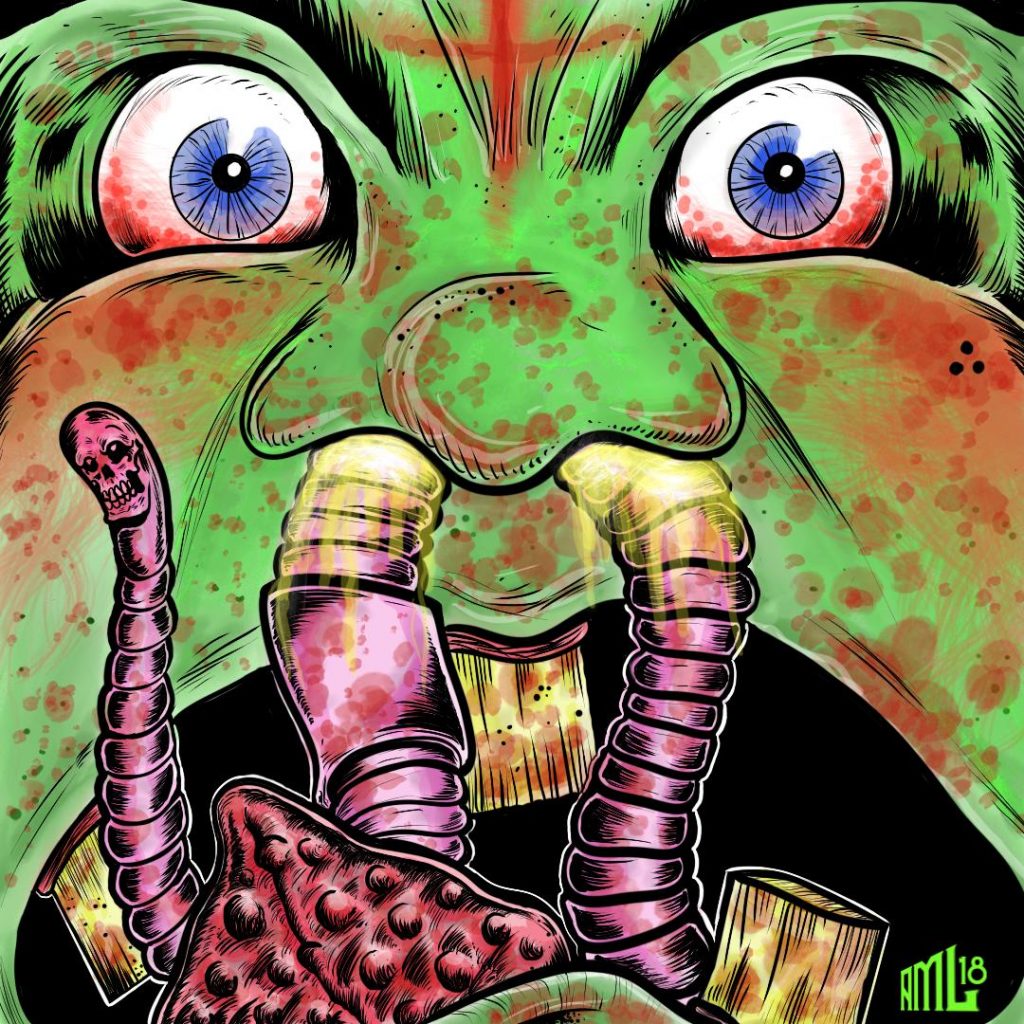 With Aaron constantly pushing hard in the art game, having recently finished his tattoo apprenticeship, and with more collaborations with Nate the Milkman in the works – now is the perfect time to get to know the man and his art, by reading the Art Talk interview below…