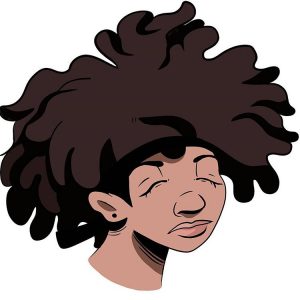 Crack Cartoons is a young American artist who hit us up asking us to look at her work, and consider her for a "feature"… Well… We here at 'Art Whore' respect the hustle and also dug ole Crack's work, so we asked her to take part in the ole Art Talk series of interviews so both ourselves, and our dear readers, could find out more about her.
(Art by Crack Cartoons below)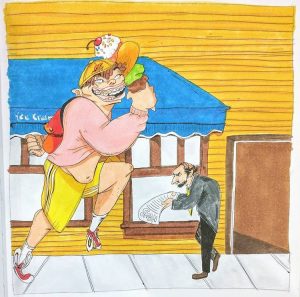 Read it all, below…
Basics/Getting to Know
Name + D.O.B?
Crack cartoons, my birthday is in February.
City, State n Country you currently call home?
I'm from Cali.
City, State n Country you're from?
I live in the Bay Area.
(Some portraits by Crack Cartoons below)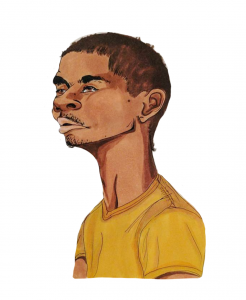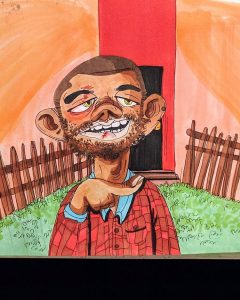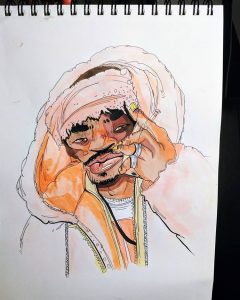 Describe a memory from some stages of your life ….basically trying to piece together pivotal moments. Concerts, art, action-figures, romance, school, crime… ANYTHING really!
* age 5 – beginnings:
I began drawing in kindergarten.
* age 10 – continuations:
When I was 10 I was chilling, goofing around.
* age 15 – getting serious:
At age 15 I was drawing a lot.
* age 20 – young adult:
I'm not 20 yet lol.
Personal motto?
My personal motto is, ' Fuck what you Think'.
…and that basically means, Fuck you, I don't care what you think, I really don't even care about you so why should I care what you think about me? Ima do what I want.
Art Questions
Why the name 'Crack Cartoons'?
I chose the name Crack cartoons in highschool, I was desperate for an artists name & a tag name ( I wanted to get into graffiti but I never did cause I was scared to go to jail.) And I came up with that name by looking at my cartoons one day & thinking to myself "damn, they kinda look like they're on drugs." Hence the name "CRACK Cartoons".
Favorite other artist(s)?
I like Hayao Miyazaki's work, animated movies & artists on Instagram.
(Photos of Crack's sketchbook below)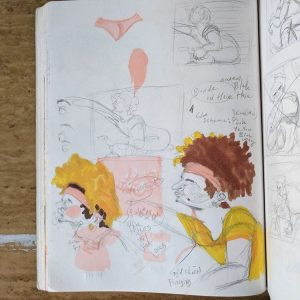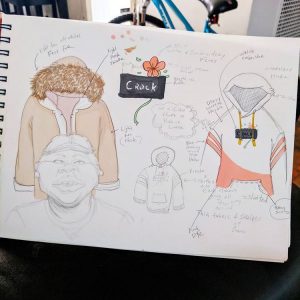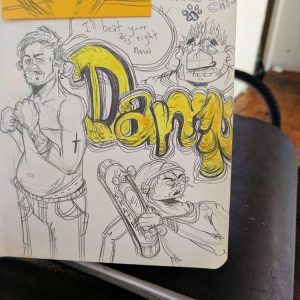 Worst aspect of the contemporary art-hustle?
Uh, I don't know, I don't really focus on the 'worst parts'.
Best aspect of the contemporary art-hustle?
The best part is knowing that you're moving towards your dream everyday.
Do you consider what you are making to be art, design, re-hashed crap?
Yes, the drawings/Illustrations/paintings I make are art.
(Photos below of some art by Crack Cartoons)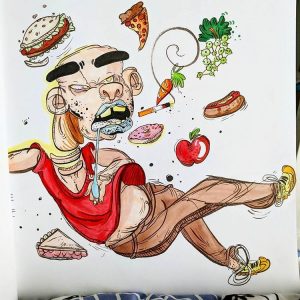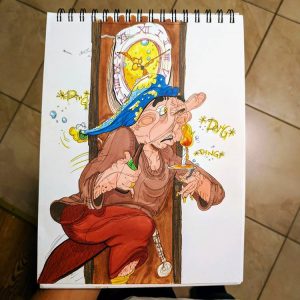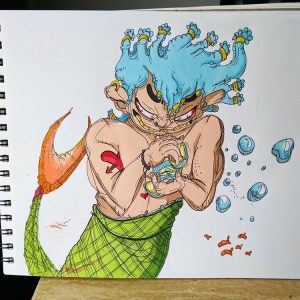 When and why did you first start making art – drawings, paintings, etc?
I started drawing in Kindergarten, it was natural for me, almost like a habit.
Any pivotal artistic moment/influence?
A pivotal moment for me was in middle school when I decided that I wanted to become the best artist & I used to work my ass off drawing everyday lol.
Describe the process of producing your art – dot point all o.k…
My process of producing art isn't different from any other artist, I pick up a pencil & paper and just start drawing…
Odds n Ends
Who was your 1st crush and why?
Uh…none
Does sex change everything?
I guess.
(Photos below of some hand made stickers by Crack Cartoons)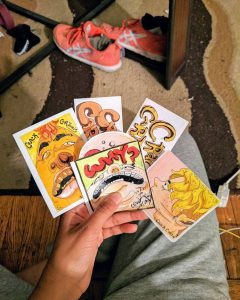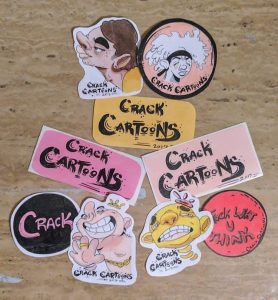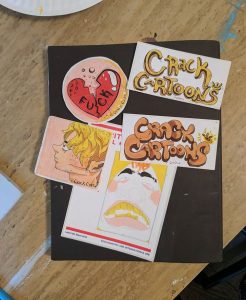 Please describe what you think the American psyche / zeitgeist is today?
What is that? Horoscope shit? Lol idk
Which cartoon character, would you most like to see in a tribute sex toy, and why?
(Please sketch a prototype of your design.)
None.
Who would win in a fight and why: Ronald McDonald Vs. Homer Simpson?
(Please draw the battle in all it's violent beauty!)
Ronald McDonald probably.
(Art below of a victorious Ronald!)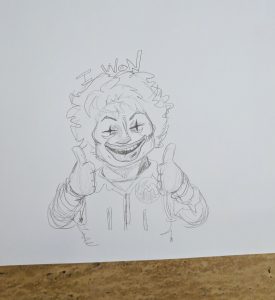 Drugs – waste of time or gateway to the universe?
Drugs are a waste of time to me. They slow you down.
What role did toys play in your childhood?
Toys were a big part of my childhood as for any child.
What are the top 3 items you own?
(Please include photos or art of them!)
My sketchbook, pencil & markers.
(Photo below of Crack's 3 favourite things… we think the markers are inside the sketchbook!)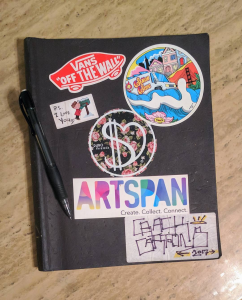 Please describe your latest dream in detail…
I can't remember lol
Of everything you have done what would you most like to be remembered for and why?
I would like to be remembered as the best artist ever. ( Big goal, I know but I'm working on it.)
And I would also like to be remembered as the artist who just didn't give a shit about anything, I did what I wanted, regardless.
If people wanted to collaborate, work wth you or just buy some art – how should they get in touch?
If you wanna get a hold of me email me at crackkcartoons@gmail.com or follow me on Instagram: crackcartoons & DM me there.
The Future
Any collaborations on the horizon?
Nah, not right now. Maybe in the future.
Any major projects you want to hype?
(Photo below of Crack's 'Fuck What you Think' Hoodie)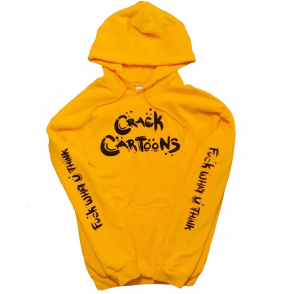 Links