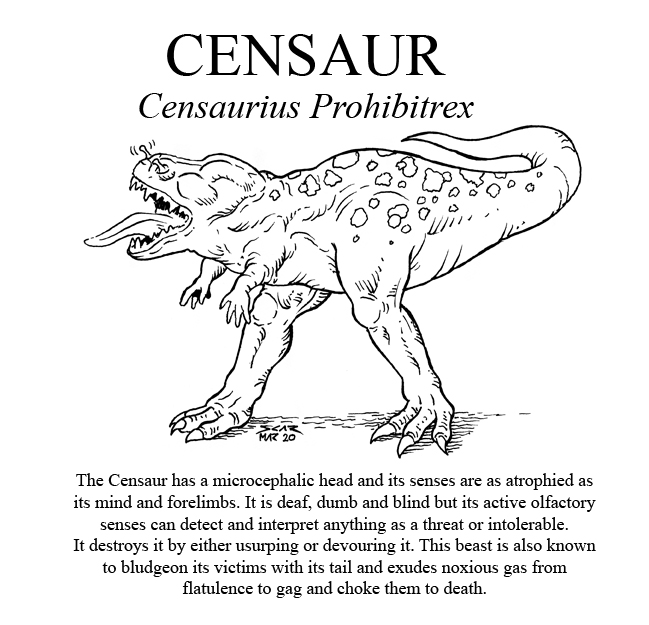 AKA – Discrimination at 'Homecooked' 2018 or How Local Creators were Banned from a Local Event Funded by a Local Council
On 2 March 2018 we received an email from Marian Blythe, the new director of the 'Homecooked Comics Festival' informing us that we were rejected from their event.
We wrote back expressing disappointment and let her know that we have been creating comics for over 25 years and are active members of the comics community. Of particular frustration was the fact that we had helped the 'Homecooked Festival' with their funding efforts yet we were blocked from this very event. We requested a reconsideration.
Marian Blythe was not interested in assisting and refused to reconsider.
(Screen shot below of Antoinette's Facebook post concerning their rejection email from Marian Blythe)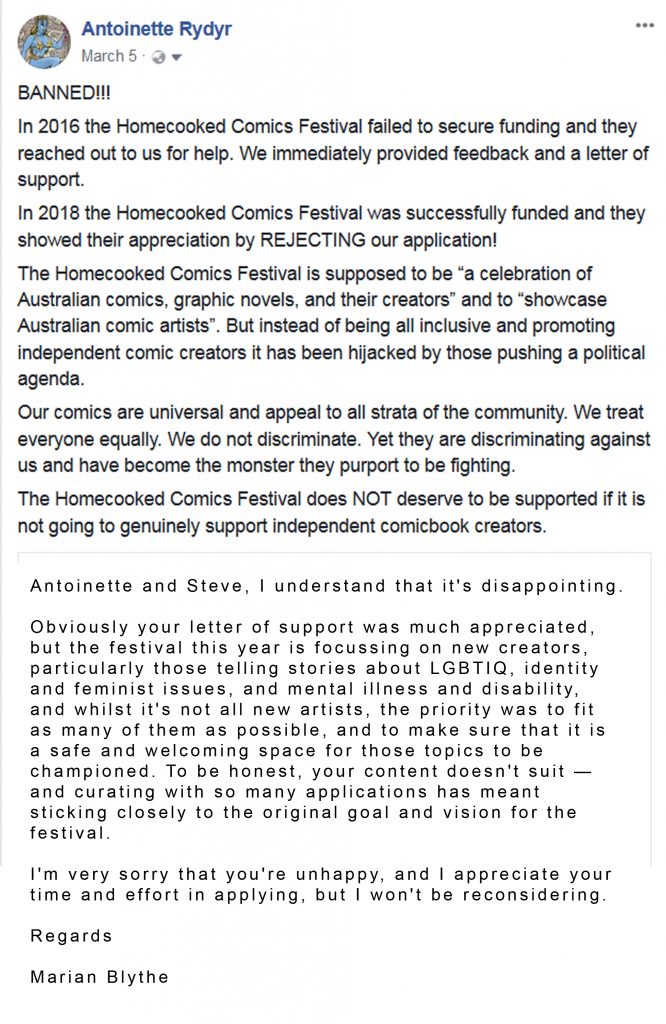 On 18 March 2018 the 'Australian Comics Journal' published a news article promoting 'Homecooked' and focused on the director Marian Blythe.
Link: http://australiancomicsjournal.com/wp/home-cooked-comics-festival-meet-the-organisers/
I responded to that article and pointed out various inaccuracies, double standards and discrimination but Comments were closed off for fear my comments would spark "a flamewar on ACJ". Instead, 'ACJ' promised that if I wrote an article about Homecooked they would publish it.
The 'Homecooked Comics Festival' was on Sunday 15 April 2018. It was held at the Northcote Town Hall and was funded by the City of Darebin. I wrote the article two days later on 17 April 2018. Although waiting patiently, the 'ACJ' has not published my article and the site now appears to have gone into semi-hiatus.
Although months have passed, the issues are not resolved and are likely to recur next year at the 2019 'Homecooked'. Discrimination in all its guises needs to be called out, so I'd like to thank Josh Griffiths at 'Art Whore' for publishing my article… Read it all, below:
From Darebin to Dustbin: Discrimination at Homecooked 2018 or How Local Creators were Banned from a Local Event Funded by a Local Council
By Antoinette Rydyr, Originally Written 17 April 2018
Our initial reaction to opening the email informing us of our rejection to the 'Homecooked Comics Festival' 2018 was shock and disbelief.
This was the SECOND time that Steve Carter and I had been rejected. This was a kick in the guts!
The first time we applied for a table was in 2015. We were rejected because apparently we weren't "family friendly".
We attempted to discuss the problem with a couple of people but no-one would lend us any support. One prominent creator did agree, stating "that is a bit of a blow, isn't it?" and suggested a possible reason: "I'm afraid there is a bit of clique-iness in comics in Melbourne". The other refused to have "the conversation".
We later learned that we were the only ones to be rejected. We had recently moved to Melbourne from Sydney and the rejection made us feel unwelcome. Dejected and depressed we did not attend the 2015 'Homecooked'.
The management of the 'Homecooked Comics Festival' is the 'Squishface' artist collective based in Brunswick, Victoria. Eventually, we got the opportunity to discuss the matter with the organiser, Sarah Howell, in person rather than email. She admitted that she was unfamiliar with our work. We familiarised her with our art and comics and managed to allay any concerns she may have had. The situation was resolved amicably. We put the rejection behind us and moved forward.
In 2016 we applied to 'Homecooked' and were accepted. It was great to be able to interact with other artists and meet fans, and there were no complaints about our content being "family UNfriendly".
Later in 2016, the 'Homecooked' management learnt that the festival would not be funded for 2017. They reached out to us for help with their funding endeavors for 2018 and beyond, and we assisted, including writing a letter of support. There was no mention that future events would adopt a discriminatory policy.
'Homecooked' received its funding and in 2018 management appointed new directors, Marian Blythe and Jimmy Twin, to organise the festival. We'd been looking forward to the festival for many months and when applications opened we were among the first to apply for a table. It is obvious to us now that we were also among the first to be rejected!
The dismissive tone of the letter from the director of the festival, Marian Blythe, combined with the fact that no-one supported us the first time we were rejected, left us no option but to state our case and post it on social media.
We didn't expect the reaction we received. Support was given not only locally but from around the globe.
Sarah Howell admitted she was unfamiliar with our work. I would not be surprised if Ms Blythe was also unfamiliar. One person who is familiar is comics legend and icon, Stephen Bissette ("Swamp Thing", "Tyrant", "Taboo"). He immediately responded to our Facebook post and had this to say on the subject of our rejection:
"I don't know Marian Blythe—and certainly don't care to given this—but this kind of contemptuous and contemptible treatment of core regional creators who were there FOR THE ORGANIZATION when it begged for assistance (a gesture that should have easily landed S.C.A.R. a table for life, you'd think, on the most fundamental human level) is absolutely reprehensible on every level. They cried out and relied upon your experience, expertise, tenacity, and hard-earned visibility when it suited them: now, that's cited as a reason to dispose of you, and cut you off from this venue."
My post was also accepted in the closed 'Facebook' group, 'Aussie Comic Creators Collective', a forum that afforded open and unrestricted discussion and debate.
Indeed, one commentator repeatedly insisted that the reason for our rejection was that there simply wasn't enough room for everyone. I am aware of only two other creators who were also rejected. One informed me that he requested an explanation but Ms Blythe discourteously failed to respond. George Anthony Hall attended the event on Sunday 15 April 2018 and made the following observation:
"Attended 'Homecooked' today. Saw that S.C.A.R. material would NOT have been out of place in the mix. Also saw enough room that could have still fitted two or more tables. Perhaps more with creative arrangement. Can't see any real reason S.C.A.R. should have been excluded."
So there was room after all and with some intelligent organisation and planning everyone could have been included.
(Art by S.C.A.R below)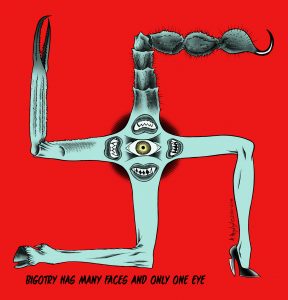 An article in the 'Australian Comics Journal' extolled the virtues of Ms Blythe, who brought her experience as publicity and marketing manager of a local publisher, 'Black Inc', to promote local creators at 'Homecooked' this year. Instead of supporting all local creators Ms Blythe decided to change the mission of 'Homecooked' from an inclusive to "curated" event, which gave her the convenient excuse to exclude those she deemed unworthy.
In the article, Ms Blythe claimed that she wanted to promote 'Homecooked' as supporting "much-loved action/adventure, humour, sci-fi, horror fantasy and mystery comics". Those are the genres we specialise in but Ms Blythe summarily dismissed us saying, "To be honest, your content doesn't suit".
As far as the socio-political issues the directors wished to focus on are concerned, I won't deign to confirm or deny which categories we may or may not fit into, as it is nobody's business. Suffice to say that the continual discrimination and marginalisation is the root cause of our depression and despair.
And the frustration continued when 'Homecooked' publicised comments such as: "We've been getting some fantastic applications, but we want to see more female-identifying comic artists step up." Stephen Bissette succinctly summed it up, "What, Antoinette Rydyr isn't 'female' enough?" And Dave Dye best expressed our thoughts:
"Homecooked was looking to be one of the really good annual indie shows, now it's looking like a couple of loonies are going to ruin it for everyone. SCAR comics are full of strong female characters which to me should fit perfectly into their so-called feminist criteria. It is a shame that one or two people who have made this ill-informed decision are creating a rift in the comics community in this way. This is Australia – the land of the 'fair-go'."
Of optimum importance, is the comics community being inclusive and supporting one another. An inclusive policy would have been a more favorable objective and would have resulted in a diverse festival benefiting everyone, including the general public. There are scant opportunities for local creators and there is no professional comic book publishing industry in Australia as there is overseas. What does exist is due to the blood, sweat and tears of creators doing it themselves. And doing it tough.
When an interloper divides that community by implementing discriminatory practices it impacts on the community as a whole and drives wedges into its cohesiveness. This is evidenced by the fact that, apart from a few 'Facebook' "likes", not a single person who was accepted to table at 'Homecooked' dared to comment on my posts or speak out on our behalf. Congratulations, Marian Blythe, intentional or not, you have succeeded in fracturing and fragmenting the comics community.
This shameful incident has only served to diminish the integrity of the 'Homecooked' event and its management, and cause unnecessary grief.
(Logo for the 'Homecooked Comics Festival' below)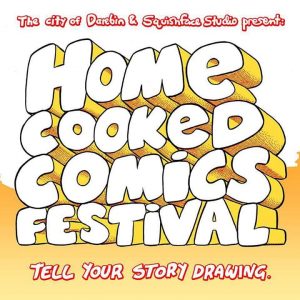 Publicity for 'Homecooked' emphasised that the focus would be on "nurturing and promoting new talent" and Ms Blythe referred to "new artists" in her letter of rejection. The fact that we would be much older than those who were accepted appears to be a contributing factor to exclude us. On the 'Aussie Comic Creators Collective's' post Daniel McKeown observed, "Focusing on new creators" is acceptable code for ageism."
The problem with 'Homecooked' is bigger than just our rejection. An inclusive event designed to display all Aussie comic creators was opportunistically misappropriated and diverted into an exclusive event that openly discriminated against local creators. Public funding was misused to achieve that.
My hope is that 'Homecooked' will return to being an inclusive and welcoming event. I also hope that Ms Blythe returns as director of 'Homecooked' 2019 and does the right thing next time by treating all creators equally and with respect.
There was ample opportunity prior to the event for the directors and management to rectify the issues associated with 'Homecooked' 2018 but they chose to remain conspicuously quiet.
As of writing, no-one, connected to the organisation, management or funding of the 'Homecooked Comics Festival' has commented on the problems surrounding the event. This is an open invitation to respond to my concerns. Please let me know whether the practice of discrimination is going to continue or if measures will be implemented to prevent them from occurring in the future.
UPDATE: 2 August 2018.
On 30 July 2018 Ben Hutchings, a member of 'Squishface' management, posted to his Facebook page. Although the post was addressed to SCAR, he did not notify us of his post and we only found out about it through a third party over a day later. You can read it on his wall and the comments that followed through the link below:
The question was asked, "Why is this the worst crime in the world that you're seething four months later?" I have explained the reason for the delay in publication at the beginning of this article. But to answer the question: the discrimination has not gone away just because it's four months later. Are we supposed to forget about acts of discrimination just because some time has passed? Does that make that act acceptable?
There is an assertion that we are simply demanding "entitlement" and that we have no right to it. We do not have any entitlement. The issues I raised are to do with discrimination and I have provided a thorough explanation in this article. Like it or not, we are a part of the community of local creators and we should not be repeatedly ostracised and disenfranchised.
It is within the power of 'Squishface' to set themselves up as a model of integrity and unify the comics community. Surely a policy of inclusiveness and treating everyone with equal respect is not an unreasonable expectation. And yes, dare I say it, an entitlement.
Sadly, Ben's post did not display any sentiment for inclusiveness nor any desire to stamp out discrimination. Again, I invite those connected with 'Homecooked' to contact me directly with a view to a civil and amiable resolution.
I'd like to thank Ben Hutchings for at least responding, albeit belatedly, when no-one else connected with 'Homecooked' would. As a courtesy, Ben will be notified of this update so that he has an opportunity to discuss with us further.
Links
Antoinette Rydyr has been working in the genres of horror, sci-fi, fantasy and satire with Steve Carter since 1991 and they are known by the acronym, SCAR. They have recently published graphic novels, including Phantastique – Tales of Taboo Terror, Savage Bitch, Weird Worlds – Subversive Science Fiction Stories and New World Disorder – Rise of the Neofem. They also write fiction under the name of Carter Rydyr and their novel, Weird Wild West, co-written with Ethan Somerville was published in 2018 by Bizarro Pulp Press, USA. More of their creations can be found at their website: www.weirdwildart.com.