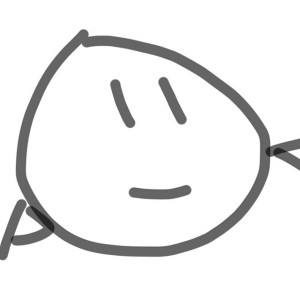 Tubby1 is an Australian designer, explorer and artist (though ole Tubs prefers the term 'vandal') whose public art is a familiar and welcome site for the citizens of Convict Town.
Most known for his 'fat guy' image which can usually be found in drains, secluded areas and rooftops; Tubby sets himself apart from others in the graffiti scene thanks to his proficiency and willingness to reach out and work with others.
Tubby views graffiti and exploring as an endless game, explaining:
"Graffiti is like a game you can never win, but it's fun along the way.
You'll never be the most prolific writer, there's always someone who gets up harder than you."
(Picture below of a Tubby sticker in the wild)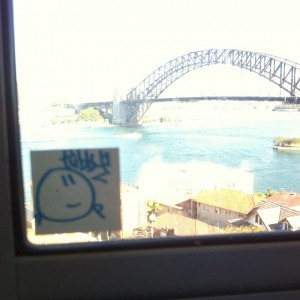 With Tubby building a solid name for himself in the scene, now is the perfect time to get to know Tubs and his approach to the game, by reading the Art Talk below…