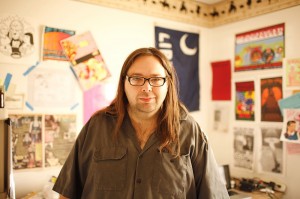 Mr. Shane Bugbee is an underground legend. Born in 1968, he established 'Mike Hunt' publishing in the late 1980's and has been an artist, publisher, writer, photographer, historian, searcher and, in his mother-in-law's terms, "flimflam man" ever since.
Indeed Shane is a man whose whole reason for existence is creation. Both his own, and propagating others;  releasing or representing underground luminaries such as Mike Diana, Anton  LaVey, Ragnar Redbeard, John Wayne Gacy, Dana Plato and many many more.
(Picture below of the logo of Shane's publishing company – 'Mike Hunt Publishing')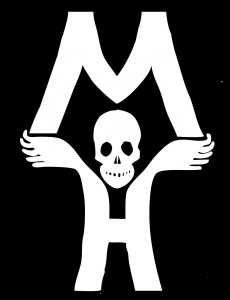 Shane's motto is "Creative Class Trumps Ruling Class". A motto and sense of faith in the artist to be admired and indeed propagated.
So get to know Shane Bugbee – a man at the heart of the underground since the 1980's – by reading the Art Talk below…