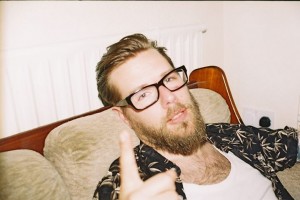 Nik Gernert is a UK based sculptor, illustrator, designer and one half of art gang 'Skumbags' – along with close friend Chris Parrish.
Together,  'Skumbags' produce high quality sculptural works for the discerning weirdo.
Alone, Nik is an accomplished artist and all round gear head.
Nik's hyper detailed line work and sculpting can be placed firmly within the outre/lowbrow/weirdo-art scene in, yet imbued with a very unique vision.
Nik describes his artistic position and worldview:
"I'm not that bothered about being remembered personally but it would be ace if some kid in x amount of years time found a Skumbag at a yard sale or charity shop, and it gave them the same feeling it does me now if I find something rad in a similar place."
(Picture below of some 'Skumbags' promo art)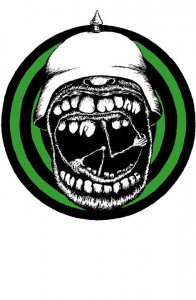 With lots planned for the future, and the 'Skumbags' brand well and truly off the line and speeding fast, now is the perfect time to get to know Nik and 'Skumbags' by reading the Art Talk interview, below…