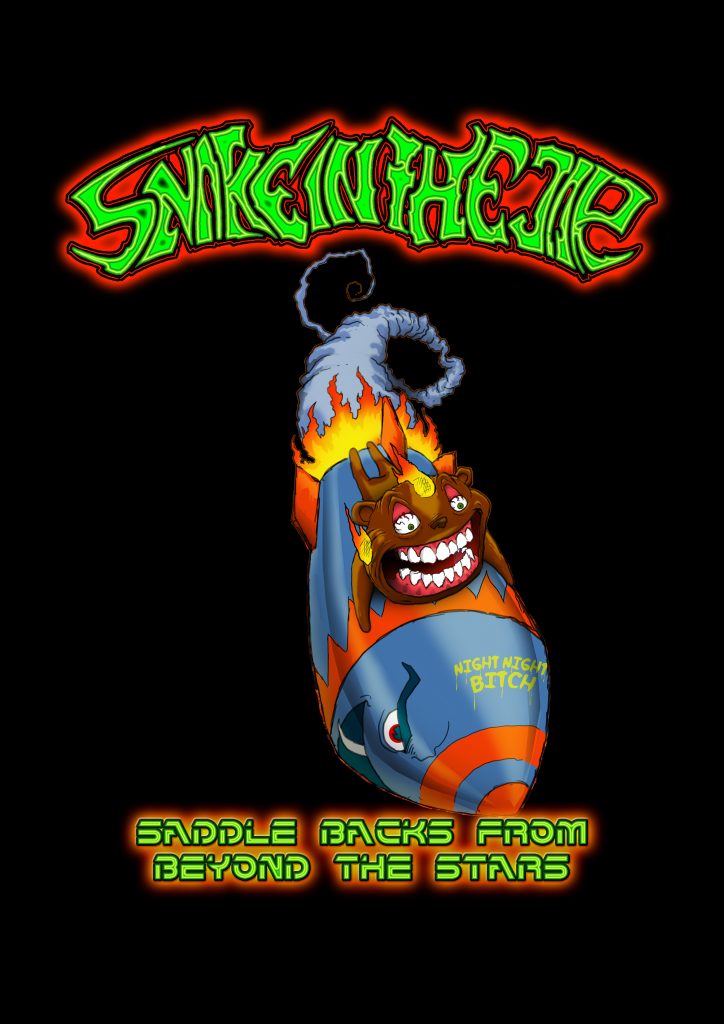 David Laverty is a 27 year old Australian musician and the big cheese behind multi-media music project 'Snake in the Jar', who have just released their debut LP Saddle Backs from Beyond the Stars.
Growing up in the Blue Mountain region of NSW, Australia in the 1990s, David got introduced to the guitar at the age of 15 and discovered his life purpose.  Soon after David began forming, and playing with a slew of heavy metal bands in the region – groups such as 'Machine Spirit', 'Resonator', 'The Aussie Metal Knights', 'Sodomize' and 'The Moist Ones' – gaining experience, fans and local recognition.
However, during these years David's psyche kept returning to the idea of an epic-sci-fi-metal-multimedia project… So he worked and slaved on it for over 9 years in his spare time. Developing the universe, characters, narrative and very importantly, the music.
To bring his project to life, David recently assembled a group of musical and artistic collaborators. This motley crew has recently released their aforementioned debut album, with plans afoot to eventually release other media such as comics, books, games, cartoons and more!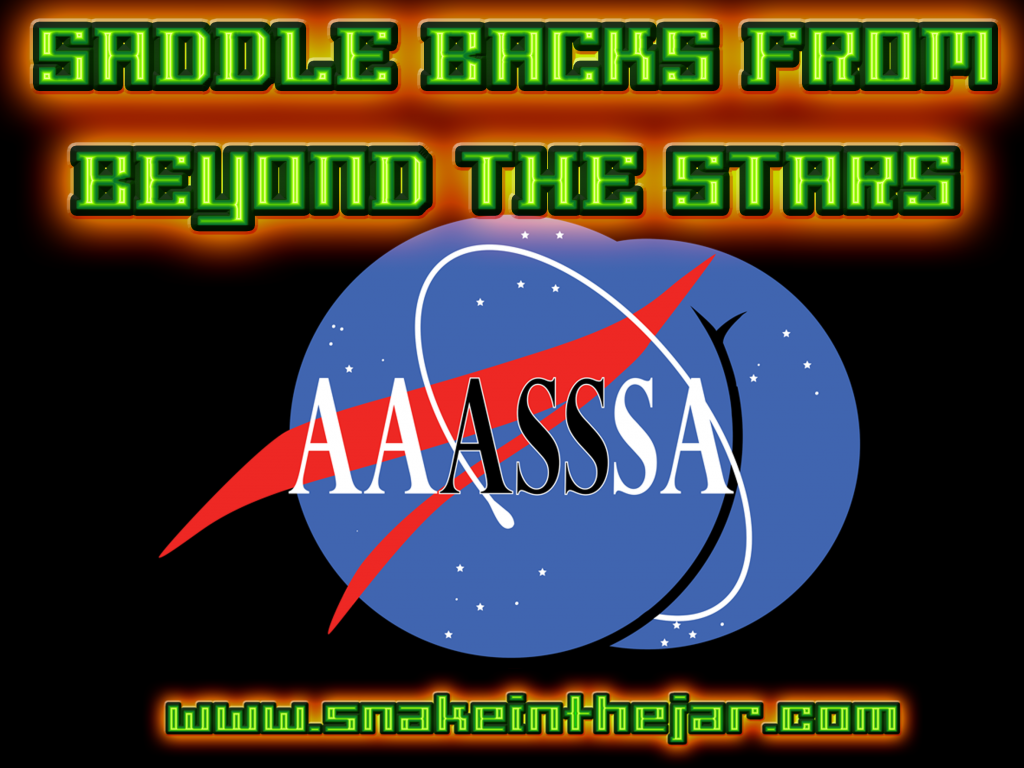 Saddle Backs from Beyond the Stars, the debut LP from 'SITJ' is a 19 track musical concept album exploring the (mis)adventures of a bunch of space bounty hunters. It's equal parts power metal, comedy LP and intergalactic space opera. It is made up of skits, narrative pieces and more standard form rock songs. Think 'Hitchhikers Guide to the Galaxy' interpreted by a bunch of Frank Zappa loving, power-metal playing musicians… and you're maybe half way there.
Discussing the 'SITJ' project himself, David states,
"If Gwar, revived and kidnapped Prince, Lemmy, and David Bowie, drove back to the 80's to steal the costumes of earth wind and fire, whilst making a pitstop for a bunch of Ren and Stimpy/Teenage mutant ninja turtles/Flash Gordon VHS tapes, plus 3 season of Rick and Morty, and went on a joy ride to the star wars universe. That would be a fairly accurate picture that defines Snake In the Jar.
Snake In The Jar is a Sci-Fi comedy about a group of alien bounty hunters (Saddlebacks) whom have this vast story packed with adventures, they main bulk of it revolves around them trying to save their universe called Aityees, from the dreaded Canaliens, who are trying to take over the universe senate, and lead to mass genocide of many races/species.
The main story begins at the birth of Snake in The Jar and ends when they ended up here on earth, of course, they have been here for a long time, however, and have influenced mankind's history. Such as wiping out the dinosaurs, accidentally founding earth religion, inspiring many technologies of mankind. Loads of stuff…
It's a crazy story involving many organizations and characters, there are about 50 or so main characters including the 8 illustrated in the first album: Commander Shaddrach, Headditch, Shredasaurus, Techno Shred, Agatha Fauxx, Dic, Rahh, and Dave."
With the Kickstarter successfully funded, and debut record released – now is the perfect time to get to know all about 'Snake in the Jar' via our interview with the creative mastermind behind it all, Mr. David Laverty, below…