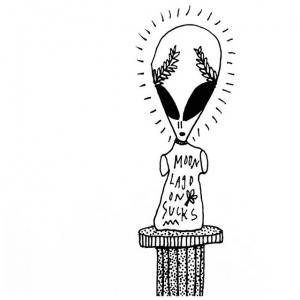 'Moon Lagoon' is the nom de plume of a young Australian artist working with the mediums of photography, street art and fashion. Creating works with chaotic perfection, often portraying scenes of violence, nihilism, angst – and importantly, humor.
Having initially worked on paper, graffiti has been a constant love and source of release for 'Moon Lagoon', stating;
Riding the trains in Sydney was a pivotal moment for me, art wise. I was glued to the window watching the graffiti as we sped past, I couldn't get enough of it.
Seeing those hundreds of tags and pieces and throw ups filling every space gave me this joy I had never felt before, the walls were just so alive with energy…
It was all just so mesmerising and raw
(Picture below of some 'Moon Lagoon' street art)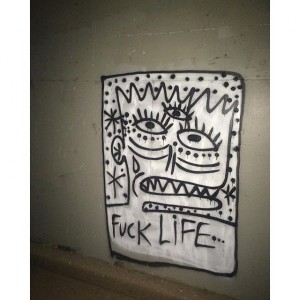 With 'Moon Lagoon' new to the scene and already creating unique works at a furious pace, now is the perfect time to get to know them by reading the 'Art Talk' below…