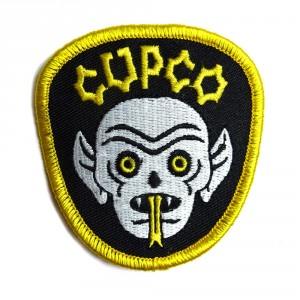 Luke Temby of 'Cupco'  is a multimedia pop-artist outta Sydney, Convict Town producing fabric sculptures, apparel and both 2D and 3D art.
A 'Cupco' sticker is part of the visual landscape of the streets of Australia – cute creations often depicted mid way through some form of metamorphosis.
Luke is also proud to claim he is 'big in Japan', a place he spent his formative adult years, and the birthplace of his wife and creative foil, Mayumi.
(Picture below of Luke 'Cupco' repping)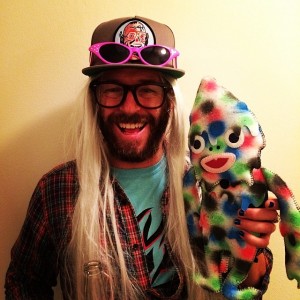 Read the Art Talk with Luke of 'Cupco' after the jump below to hear all about his artistic background, pivotal moments , views on art toys, upcoming shows – such as his 'Art Wank 2' multi artist show which is coming up on October 15th 2014 and his 6 month residency at 'Brand X'…. and more!