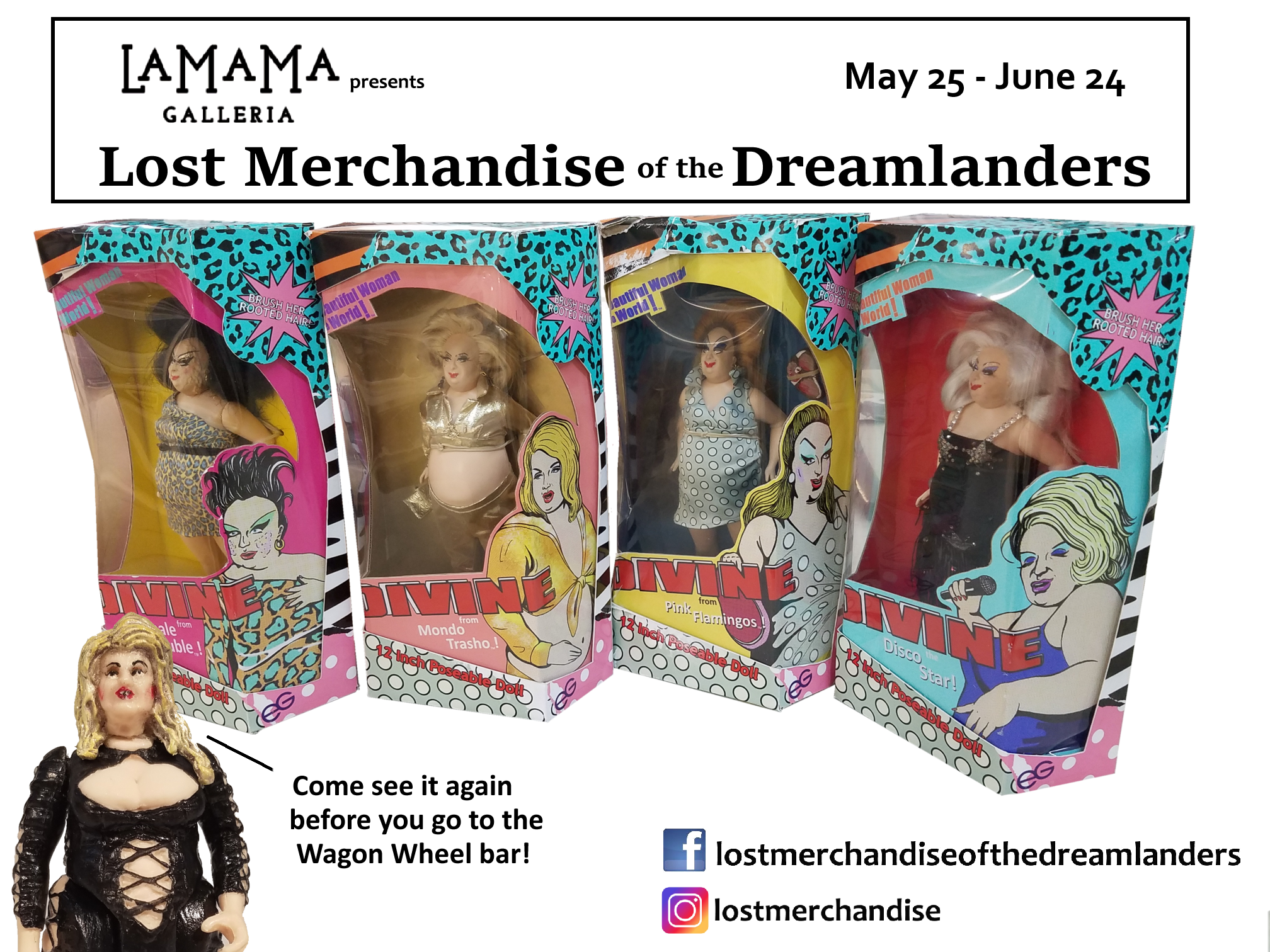 "Fake" is all the rage right now – what with Mr Trump and his 'fake news', Damien Hirst and his recent art show comprising of 'fake' artifacts from a made up lost civilisation, the rise of unpaid internship aka 'fake' jobs and now, added to this list is Mr Tyson Tabbert and his brilliantly curated travelling John Waters tribute art exhibition full of 'fake' pieces of pop culture trash.
We at 'Art Whore' were exposed to the 'Lost Merchandise of the Dreamlanders' John Waters tribute group show and immediately blown away! Here was a show devoted to one of our favourite directors – Mr. John Waters – and featuring a whole slew of amazing pop art pieces. From toys, to bed sheets, Halloween costumes, ash trays and more. The show itself featuring thirteen artists working both collaboratively and independently, all under the loving eye of curator Tyson Tabbert.
(Photo below of artist and show curator Tyson Tabbert)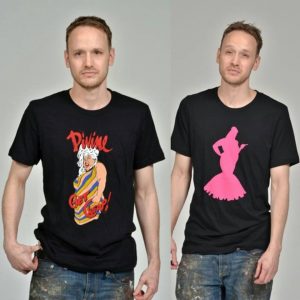 Coming to the end of the exhibit's first showing at 'LaMaMa' in New York City (May 25th to June 24th), and just about to travel to Lethal Amounts in Los Angeles (July 8th to July 28th) – we thought it would be good to have the exhibit's curator Tyson Tabbert explain it all, so we asked him a few questions. From who the other artists involves are, how they all came to connect, if there had been any legal issues, potential John Waters sex toys and much more.
Read it all below…