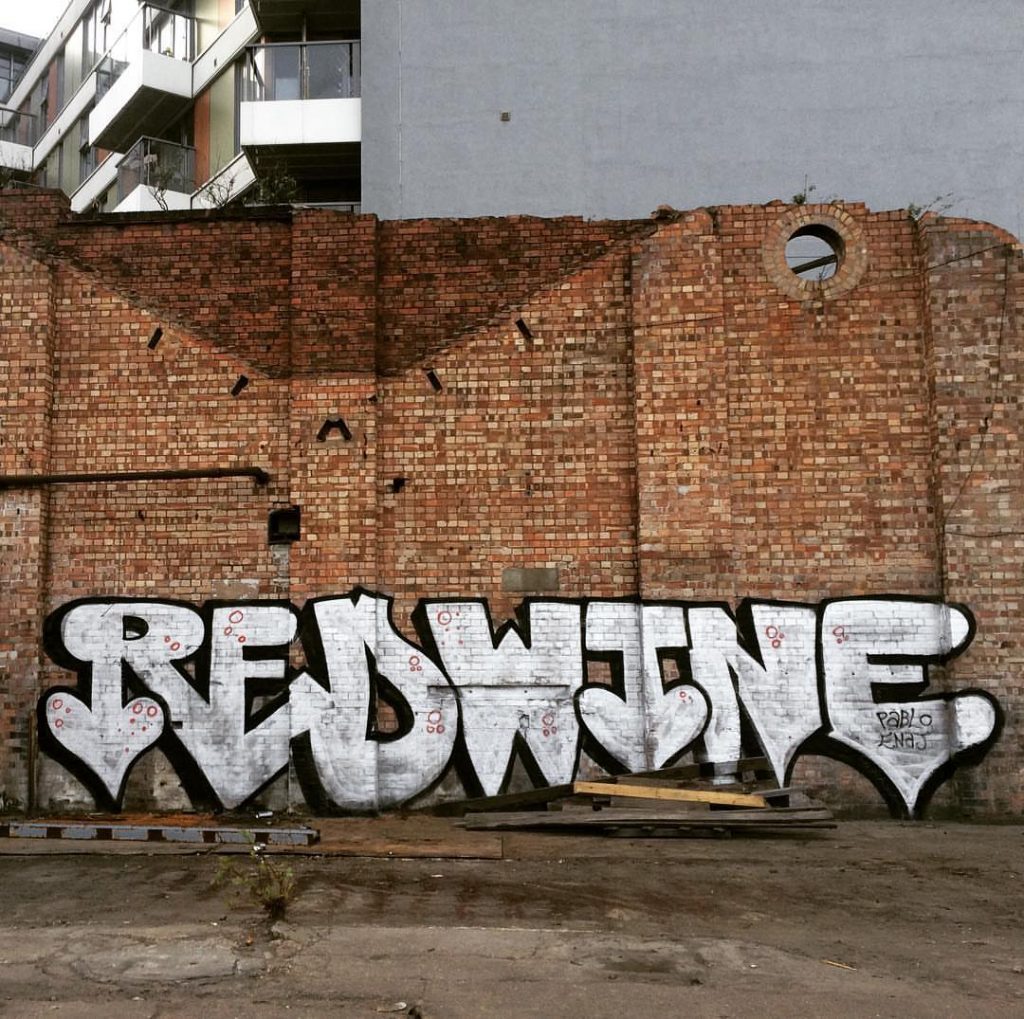 Edwin aka Redwine is an Australian artist, vandal and all round mensch currently living in Britain. Edwin creates beautiful and thought provoking art in all mediums – graffiti, painting, sculpture, video, mixed media, collage and illustration.
We got hipped to Edwin's work thanks to fellow Australian artist Elliot of 'Loser Unit' – and boy are we thankful. As Edwin is a damn talented lad. He has the ability to paint like a Renaissance master, draw like a Cubist, sculpt like a toy-maker and vandal like a doped up 16 year old child prodigy.
(Graff by Edwin below)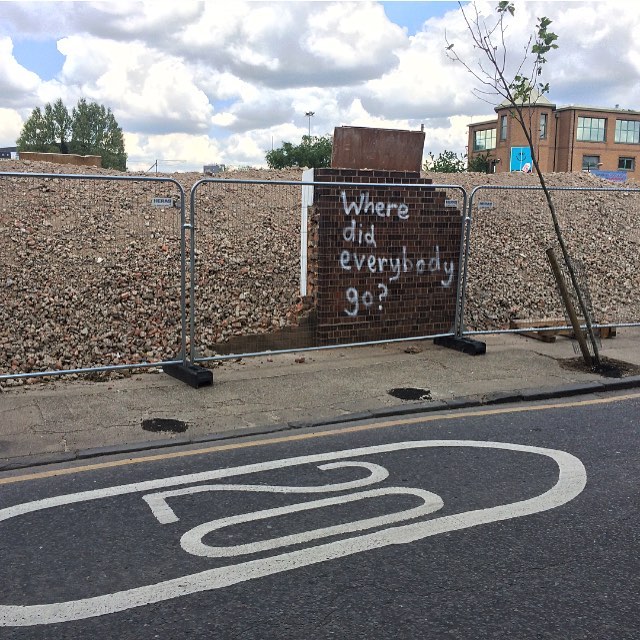 With his graffiti Edwin is fighting back against the current intricate and beautiful mural trend – stating:
"The new wave of commercially successful painters that, without knowing, are playing a willing (or naively innocent) role in the devastation of the impact of public art.
Commercial muralism is so easily confused with corporate advertising and to have people complicit in the latter does not help."
To this end Edwin refuses to make his public works beautiful – leaving this instead to his private works. Instead his graffiti is bold, simple, in your face, huge and impactful: letters and graphics placed eloquently in their urban surroundings. Commenting on gentrification, class and the street art scene with a wit that references the acidic humour of Quentin Crisp and a style that harks back to the French Situationists. It is amazing and wholly unique.
Get to know all about Edwin and his art by reading his Art Talk Interview below, you will be glad you did…