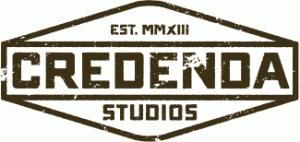 Mr. Beau Van Greener is an American artist and designer known for his art toy and screen printing works – all executed with a fine attention to detail.
(Picture below of 'The Gatekeeper' resin on wood piece from Credenda Studios)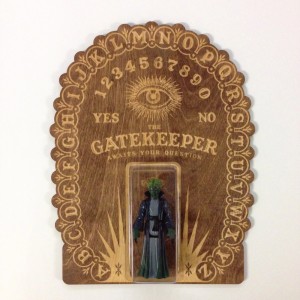 Beau creates works of universal resonance thanks to his skill, vision, sense of character design and a willingness to work with others.
Indeed Beau sums up his personal philosophy, stating:
"You should do what you want and not give a shit what others think of it. As long as you're happy then that is all that matters.
There is always going to be someone out there that thinks you and whatever you do is absolute crap. But brush it all aside and do what makes you happy.
You're living your life for you. No one else."
 With lots ahead in 2015, including sculpted works, new mediums and a collaboration with Mr. Alex Pardee, now is the perfect time to get to know Beau and 'Credenda Studios', by reading the Art Talk interview, below…