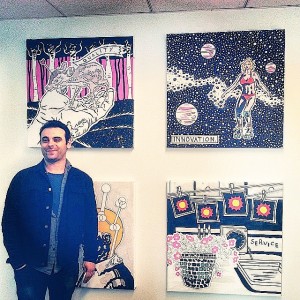 D. White is a New York based pop artist and cartoonist whose vibrant and colourful work hints at the eternal darkness that can sometimes be modern urban life. A darkness that is also all imbued with a sense of joy, amazement and childlike wonder. Leading to highly engaging and provoking creations.
(Picture below by Danny White of 'Birds in Boxes')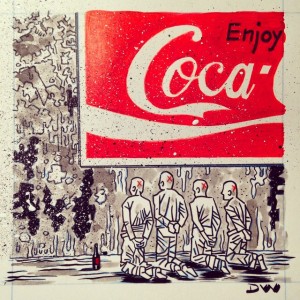 In his Art Talk D. spills about the realities of being a artist whilst also holding down a 9to5 job, his early artistic development, submersion in the art hustle, his love of music, upcoming projects and much more.
Read the Art Talk with Danny in full, below…