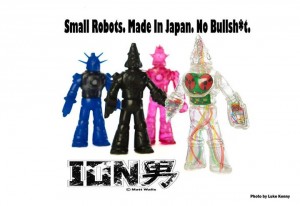 Matt Walls aka MattyBoomBatty of 'A.O.I Toys' outta Convict Town aka Australia is a rare breed in the art toy scene – a man very much unafraid to tell it like it is. From initial challenges, to success and the issues in between.
Matt's simple advice to burgeoning toy makers: "If you LOVE it, do it. If you don't, stop…it's that easy."
(Picture below of a pile of ION Men by 'A.O.I Toys')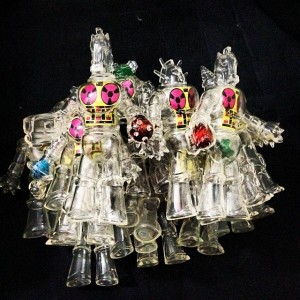 Most famous for his ION Men series of 7 part mini vinyl toys, he initial gained a foot hold in the scene, and experienced his first challenges and success, via his first company 'Smash Tokyo Toys'.
So get up to date on Matt Walls history -with 'Smash Tokyo Toys'; and future – with 'A.O.I Toys', by reading the Art Talk below…