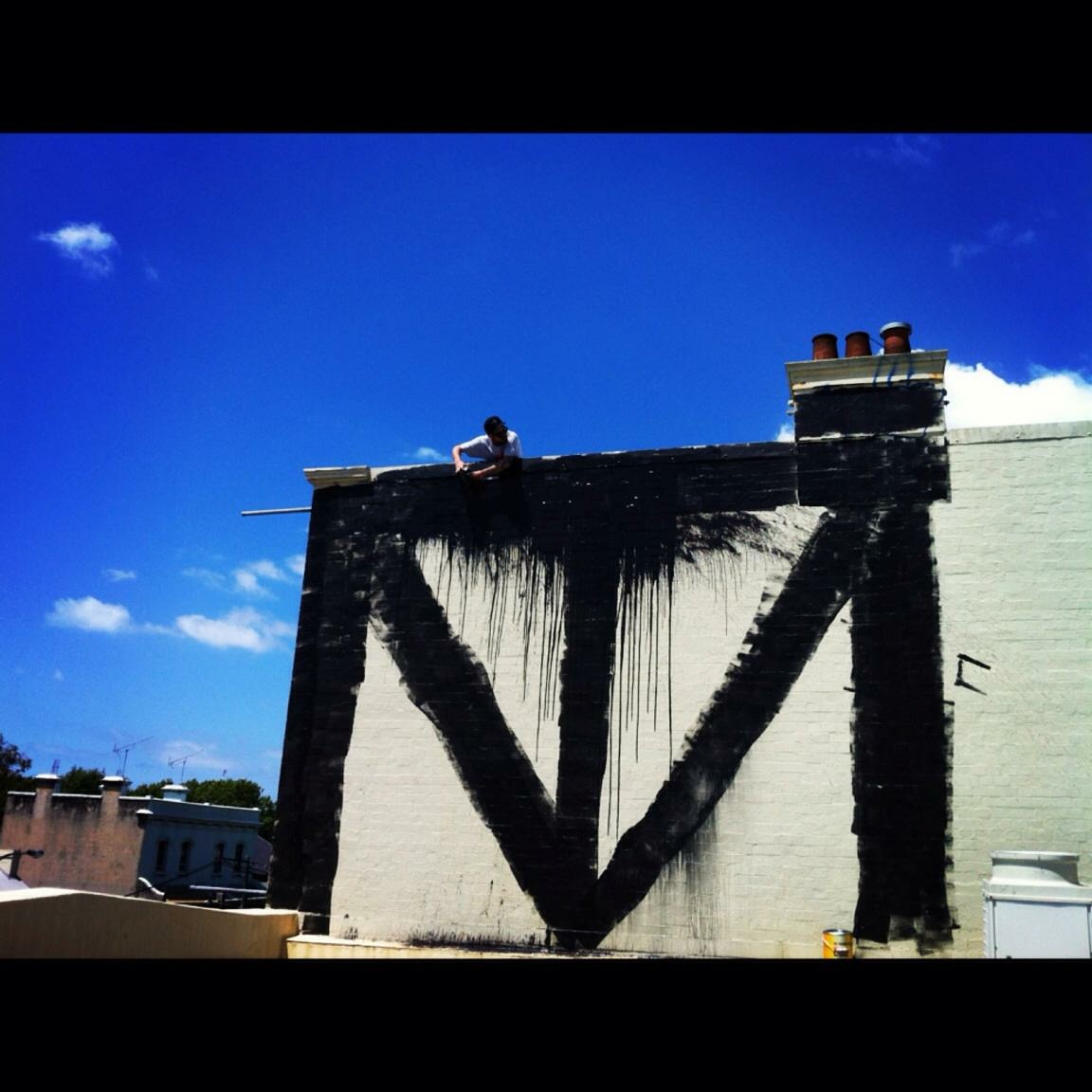 RJ Williams aka 'A Nameless Force' (previously 'The Massive') is an Australian artist, designer and vandal well known in the Australian scene thanks to his eye catching graphics and ability to get his art up all over Sydney, Australia and even the Globe. Indeed, there is something magical about RJ's work – all symbols and bright colours. As if all his art is just part of a never ending spell or sigil. To what end – only RJ knows.
(Photo below of RJ's huge tag done by the famous Hollywood sign – check top left of photo)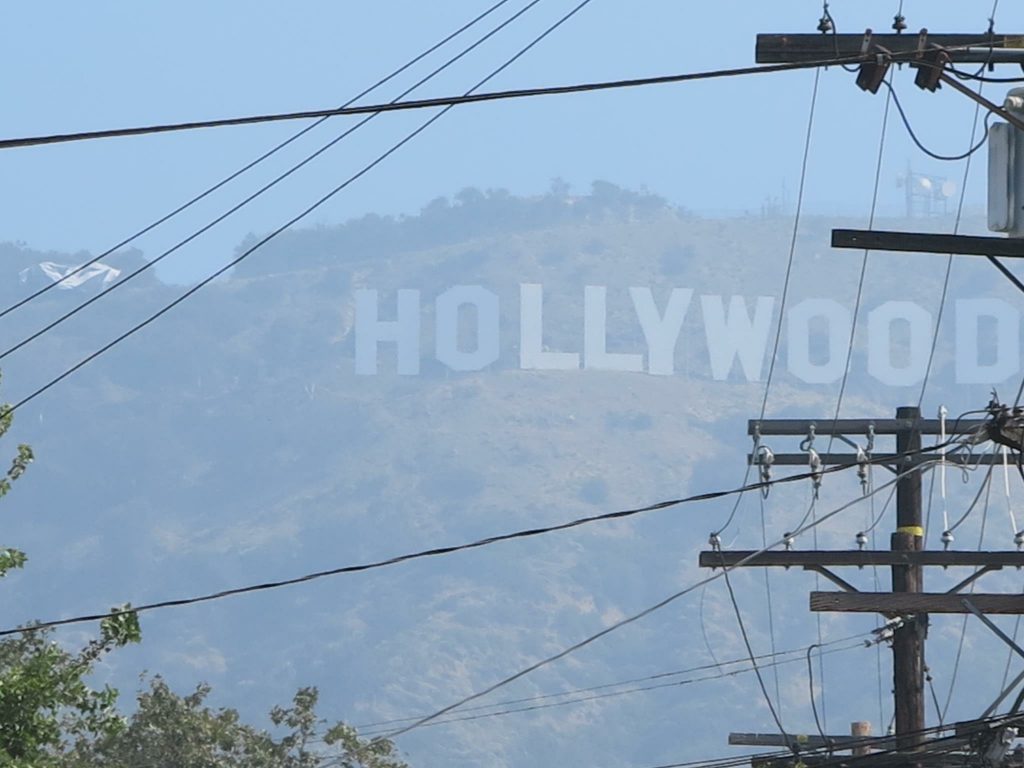 Born in 1980 RJ grew up on hip hop, toys, body-boarding and surfing – activities that continue to influence his art today.
And currently? With RJ having recently re-branded to 'A Nameless Force' and pushing his art hard all round the globe – now is the perfect time to get to know the man and his art by reading the Art Talk Interview, below…