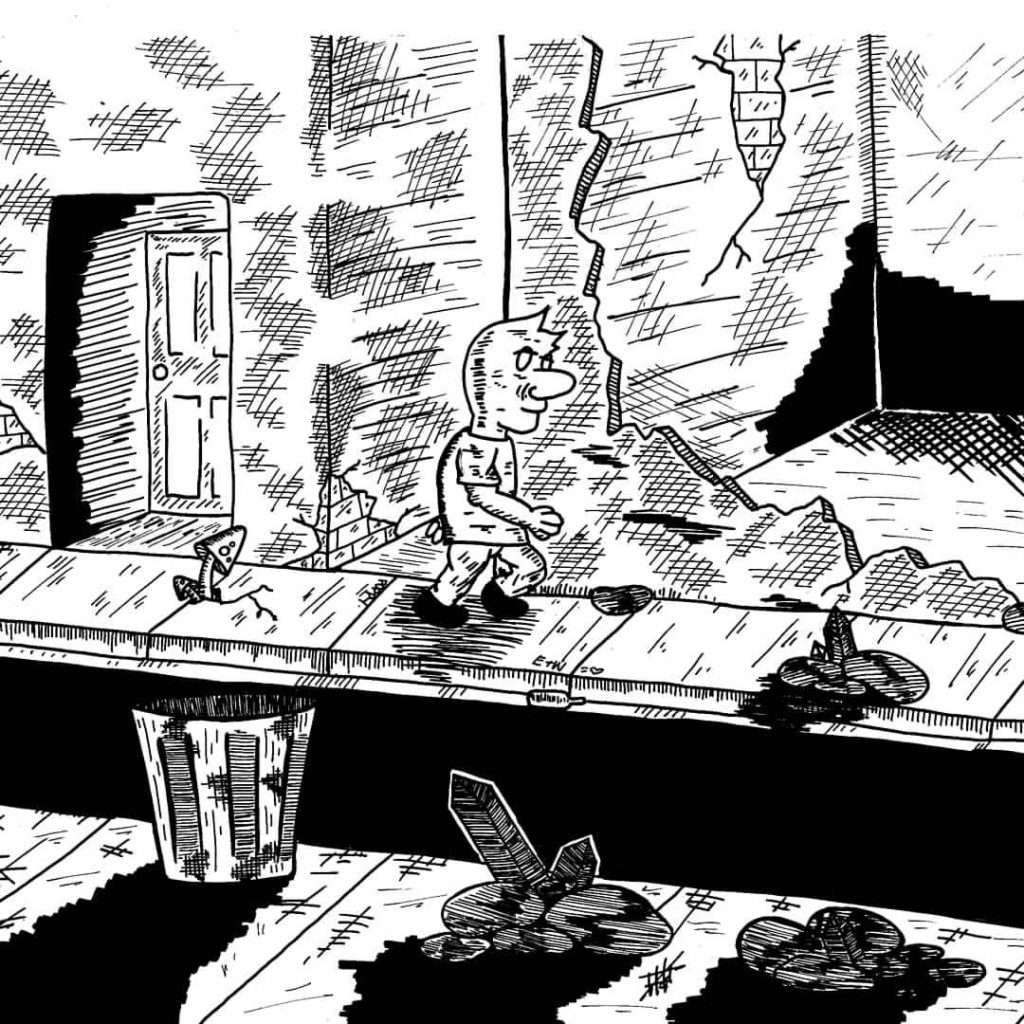 Will King is an Australian creative, who, under his '3310er' moniker releases wild-lined semi-autobiographical comics, many of which deal with his early life as a teenage vandal.
As an adult, Will has also turned his adult talents to illustration, digital art and set design – with a major focus on the aforementioned comics and cartooning.
Growing up in the regional town of Goulburn in NSW, Will moved to Sydney proper as a young adult and has recently relocated once more – this time to a small-town in Northern NSW (location undisclosed).
When asked to explain his interest in all things art – Will thanks his mother, stating:
"My mum would be my biggest influence – She was a graphic designer before I was born and when I was a small child she was making and painting clothes before she got sick…
One things that definitely influenced me with comics was the birthday present I got just before going into year 7. Mum had asked what I wanted for my birthday, I had no fucking clue so I said "I dunno…comic books". She got me this box of late 90s comics that were all these dark as shit experimental story arcs that just blew my mind.
She'd always buy me art supplies as presents, when I'd stay at her house i'd do tags in my room or in the laundry like a normal fuckwit kid and she never really tried to stop me bless her."
(Some art below by Will depicting him and his mother hooning around on her mobility chair)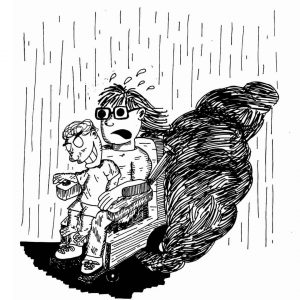 With Will constantly pushing his art, and an appearance in Australian indie comic anthology 'Hash Brown Comix' in the works, now is the perfect time to get to know both the man and his art, by reading the Art Talk Interview, below…